Posted on
September 26, 2013
by Anthony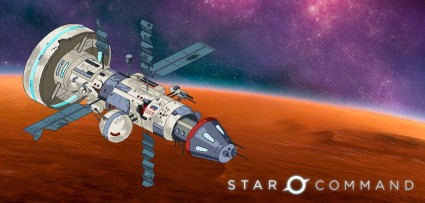 Star Command Satellite Image
Introduction
The latest Humble Bundle has been revealed: Humble Mobile Bundle 2, a collection for games for Android.  The following is included with this bundle:
Star Command† - Android debut
Time Surfer† - Android debut
Punch Quest†
Bloons TD 5†
Ravensword: Shadowlands*
Carmageddon*
Only available if bundle is purchased for more than average price.
† Soundtrack available.

Star Command
I've always been fascinated with Star Command since it's debut on Kickstarter.  They have successfully received funding for iOS, Android and Windows development.  It's a quirky retro-looking turned-based sci-fi adventure RPG reminiscent of X-COM.  Unfortunately, my beloved Android phone died, so I cannot play this game yet.  I may get an Android device in the future or wait for the Windows version.
Pay what you want. DRM free. Awesome games. Helps Charity.
If you've got an Android device, definitely check this out.  While the game is very different from Star Control, it has very appealing features such as ship customization, traveling through space, exploration, quirky humor and turn-based combat like X-COM.  Millions of dollars have been raised from these bundles and it's dirt-cheap.  This entire bundle can be purchased for the price of a single game.  This bundle expires October 19.
What do you think about humble bundles and mobile games?
Links
Humble Bundle website
New Years Thoughts (2012)