Posted on
August 3, 2009
by Anthony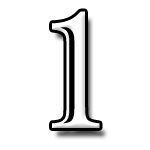 That's right!  Star Controller is now 1 year old.  It has now been a year since my first post and this is my 121st post and it's definitely been a great year.
I still remember what I was going through my mind as I thought about the blog.  I wanted to create something where I can get more hands-on experience with blogging, customization, communication and web design.  I'm glad that I chose to write about Star Control.
With all the things I've posted and all the feedback I've received, I'm glad that I started this blog.  It wouldn't made it this far without everyone's support.  There was no way I could do this without any help.  I appreciate everyone who has read, visited, commented, and gave me ideas, questions and tips.  It really means a lot to me.  I also appreciate everyone who took the time to read and reply to my messages; it has helped me write about things and get opinions about the video game industry in general and Star Control itself.
I must take this time to thank all the reviewers who compared Spore and Star Trek DAC to Star Control and recommended its readers to play The Ur-Quan Masters.  Thank you Ronimo Games for giving a very special thanks to "Fwiffo the Spathi" in the Swords & Soldiers credits under "Very Special Thanks".  Thank you Jon St. John for the Duke Nukem recording; it created much stronger positive reception than I expected.
An epic thank you to everyone at Toys for Bob for their sense of humor and deep respect for the fans.
So, what's next for Star Controller?  I have a bunch of ideas for future posts and I plan on getting more details to write enough about it.  The Star Control news has been quiet lately and there's no accurate way to predict the future, so anything is possible.  If there are any major Star Control-related updates, I'll definitely write about it.